Arches National Park, was my 3rd out of the five of Utah's national parks. The other two I have visited, Bryce and Zion I am absolutely in love with. Arches is fun and mesmerizing in its own way, however having had only one day to visit it, my trip turned out to be much too short. After having been there I'd recommend at least 2 days to experience this place.
I stayed in Moab just a few short miles from the park. It is a small tourist town, its main road lined with hotels, inns, restaurant, cafes and souvenir shops. Unless you are lucky to get a camping spot inside the park (there is only one campsite inside and it is currently closed until November 2017), Moab is your best choice for accommodations both for visiting Arches and Canyonlands. 
The most famous arches of the park can be visited within one day, however there is so much more to see. Hikes to the Windows, Double Arch are all very short, it is more like a short walk from the nearby parking lot. Getting to Delicate Arch is only 3 miles round-trip, the difficulty lies in the lack of shade and mostly uphill hike.
While Arches is not one of the larger parks there is plenty to see. I would have loved to do the Fiery Furnace hike, which requires a permit, but that would have required at least half a day.  The Devil's Garden, an area at the end of the park, if done in full pretty much requires a day. 
This is the view looking back on the visitor center and Moab shortly after entering the park ↓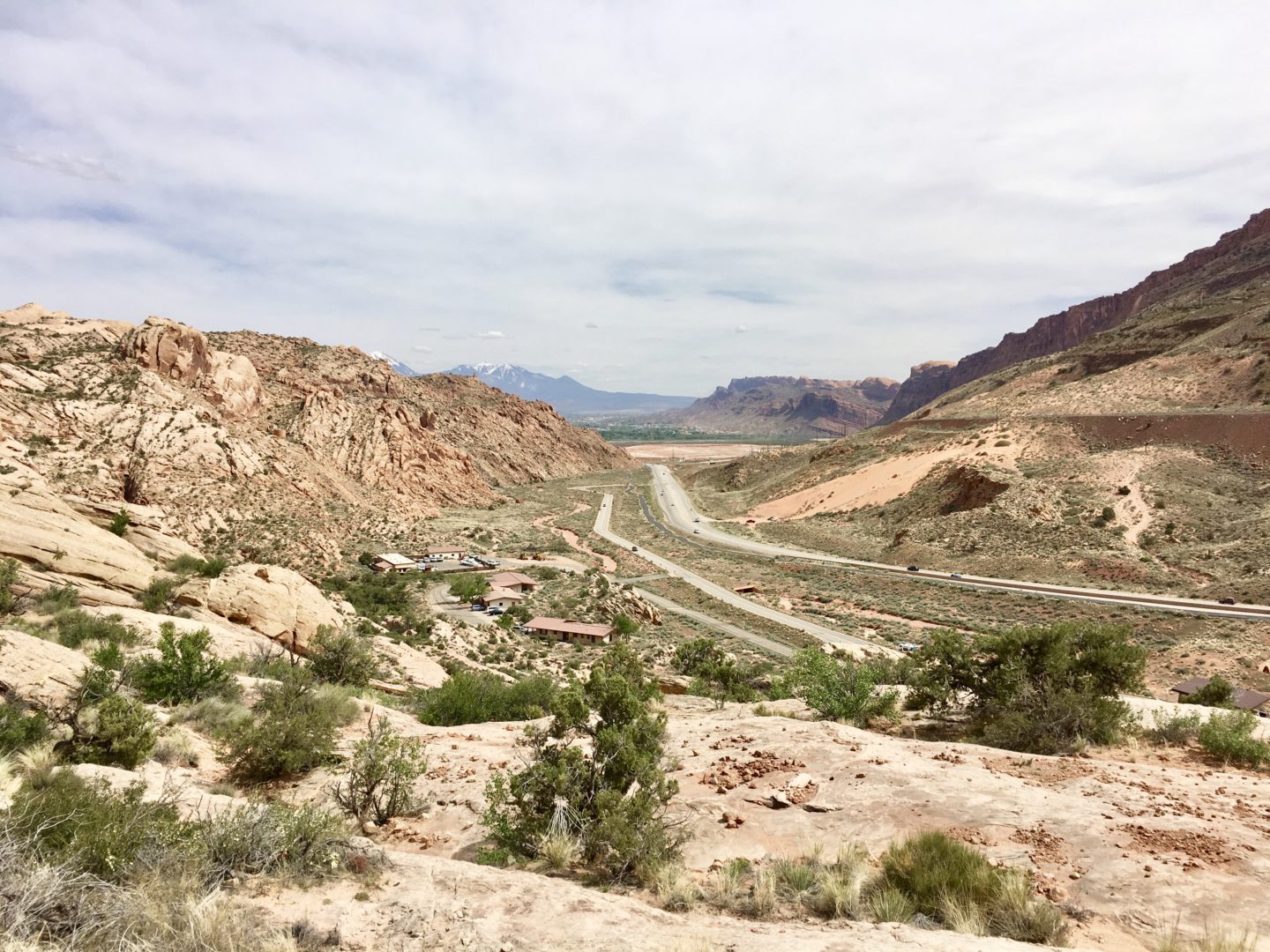 Imposing landscape as soon as you enter the park ↓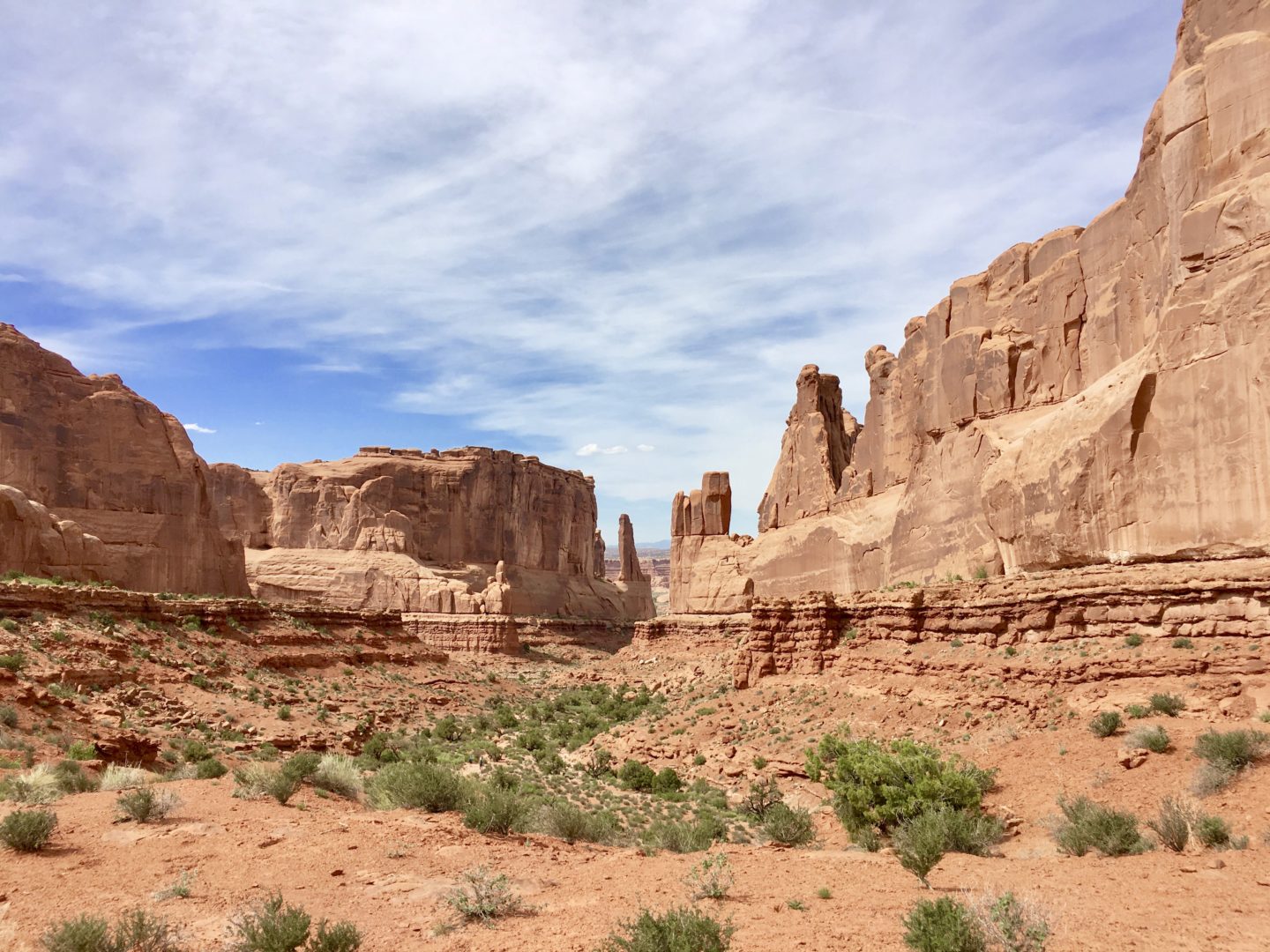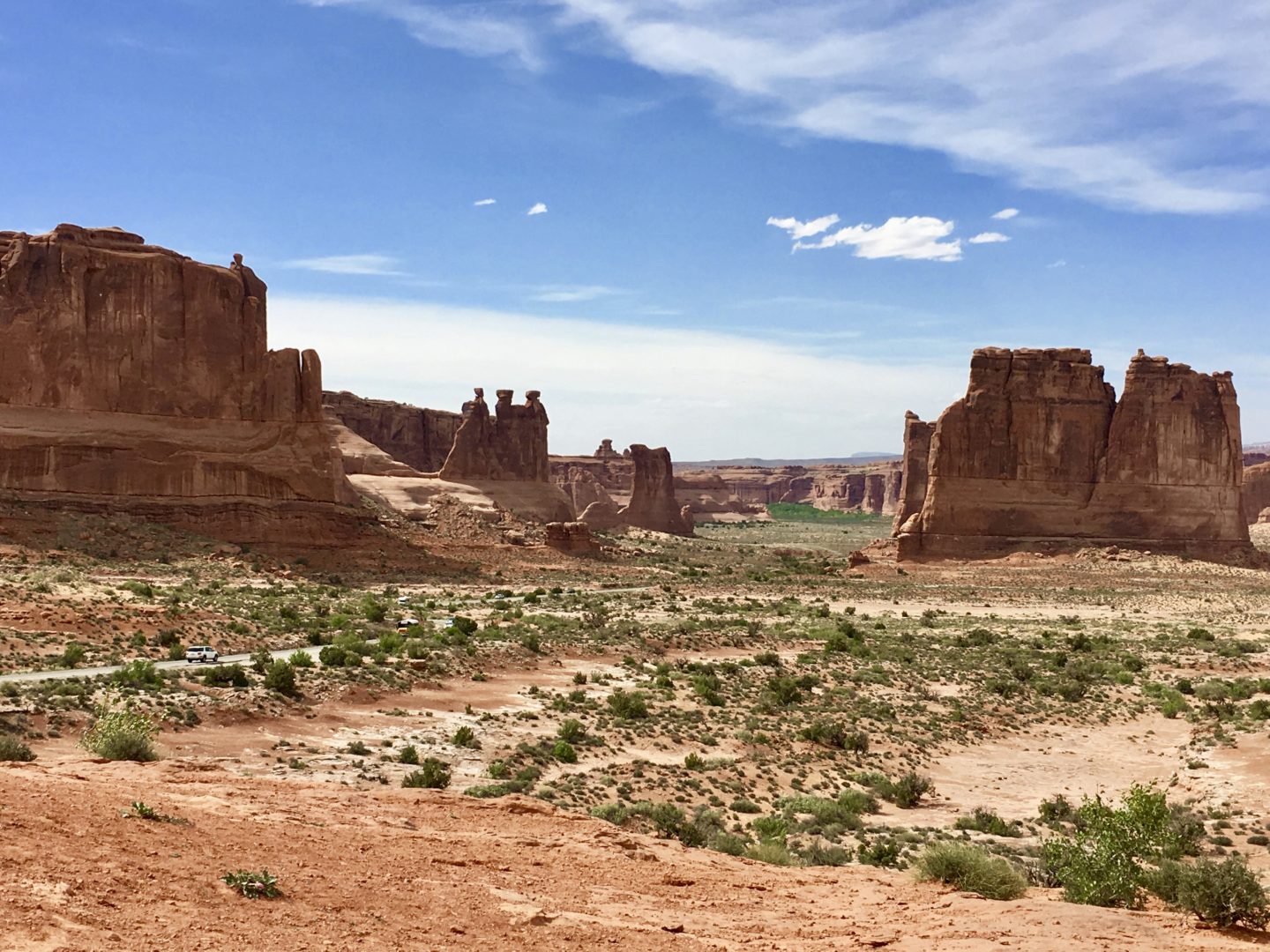 The Windows section are all in the same area (North & South Windows, Turret Arch & Double Arch) ↓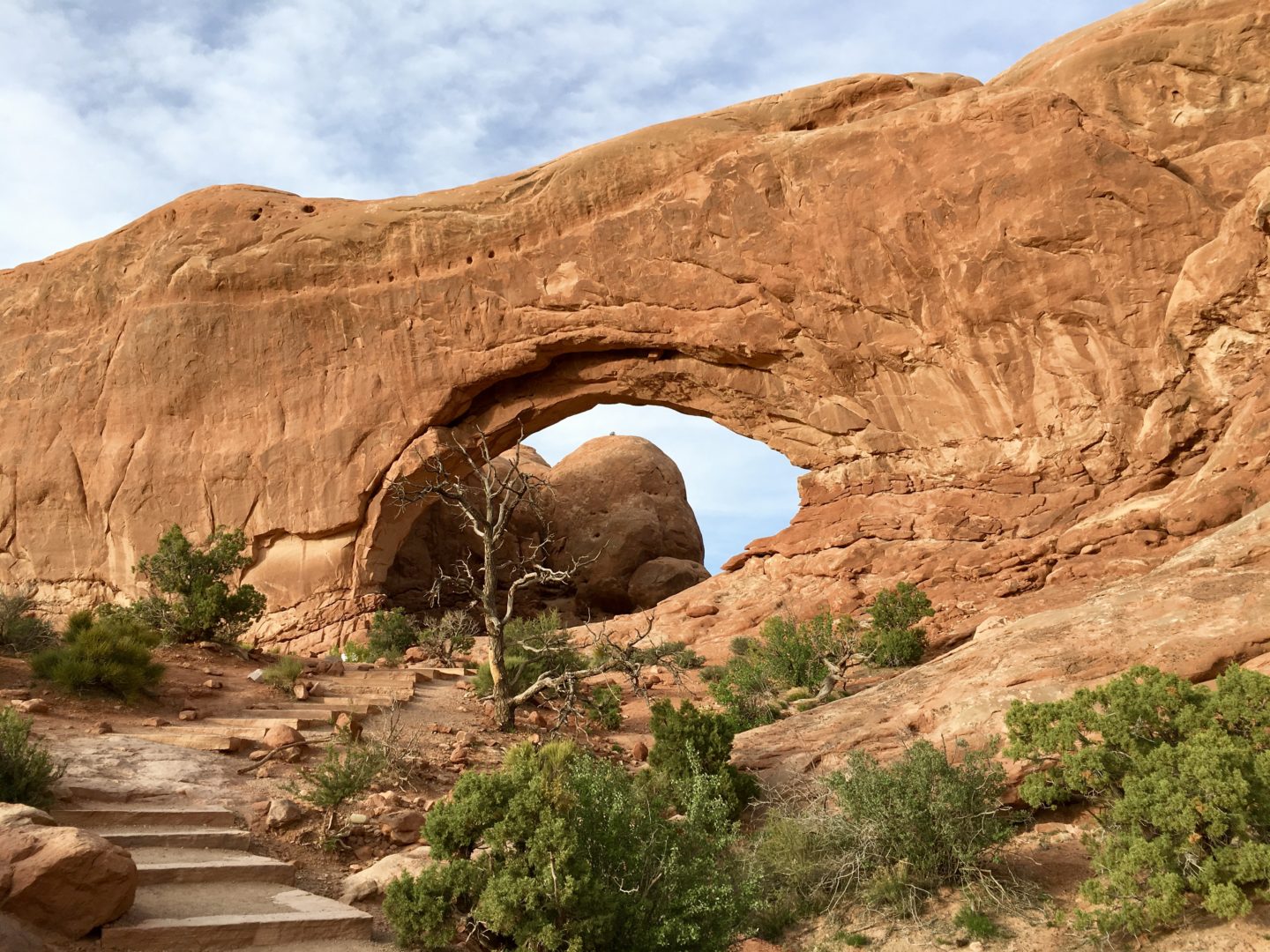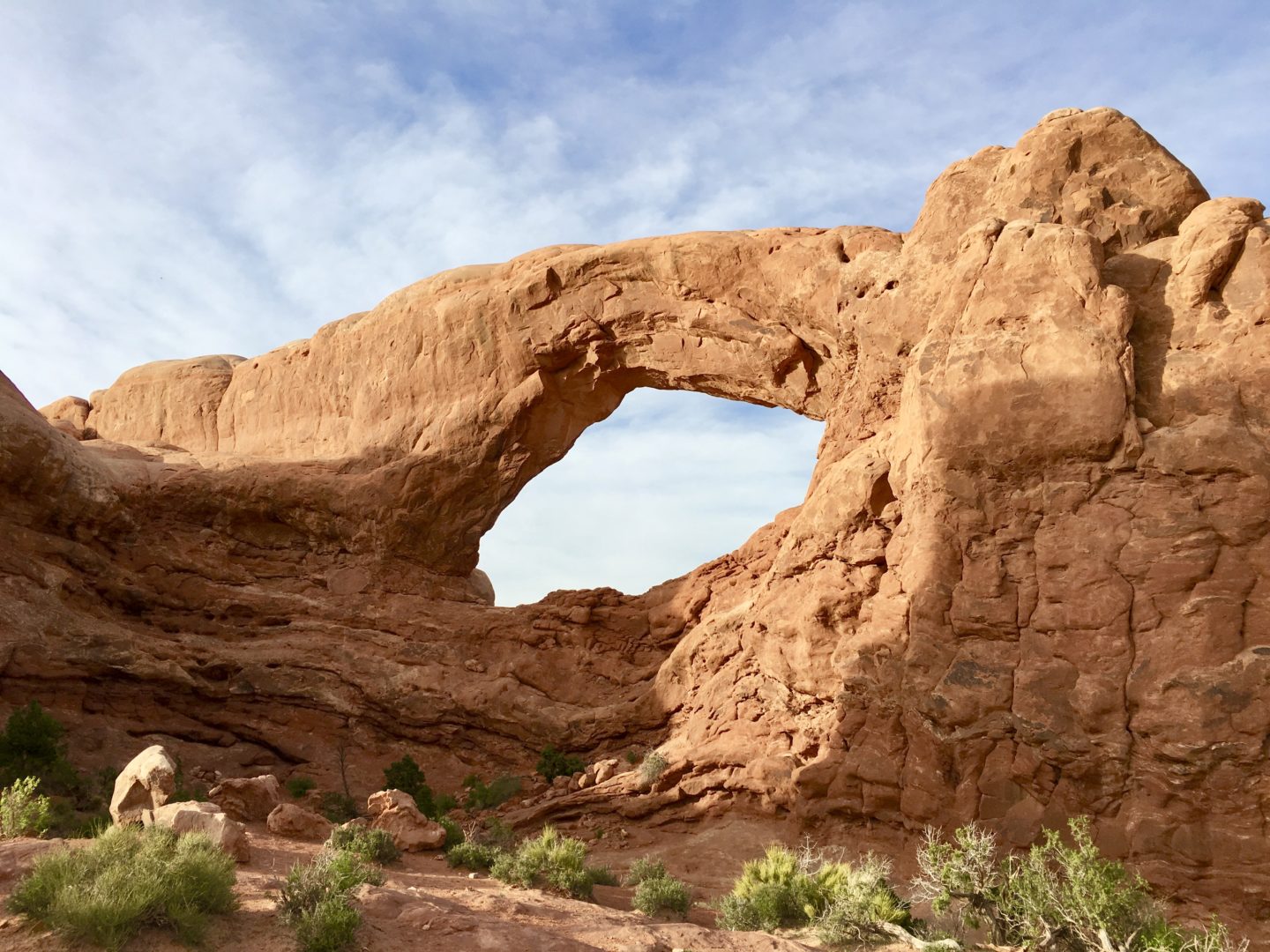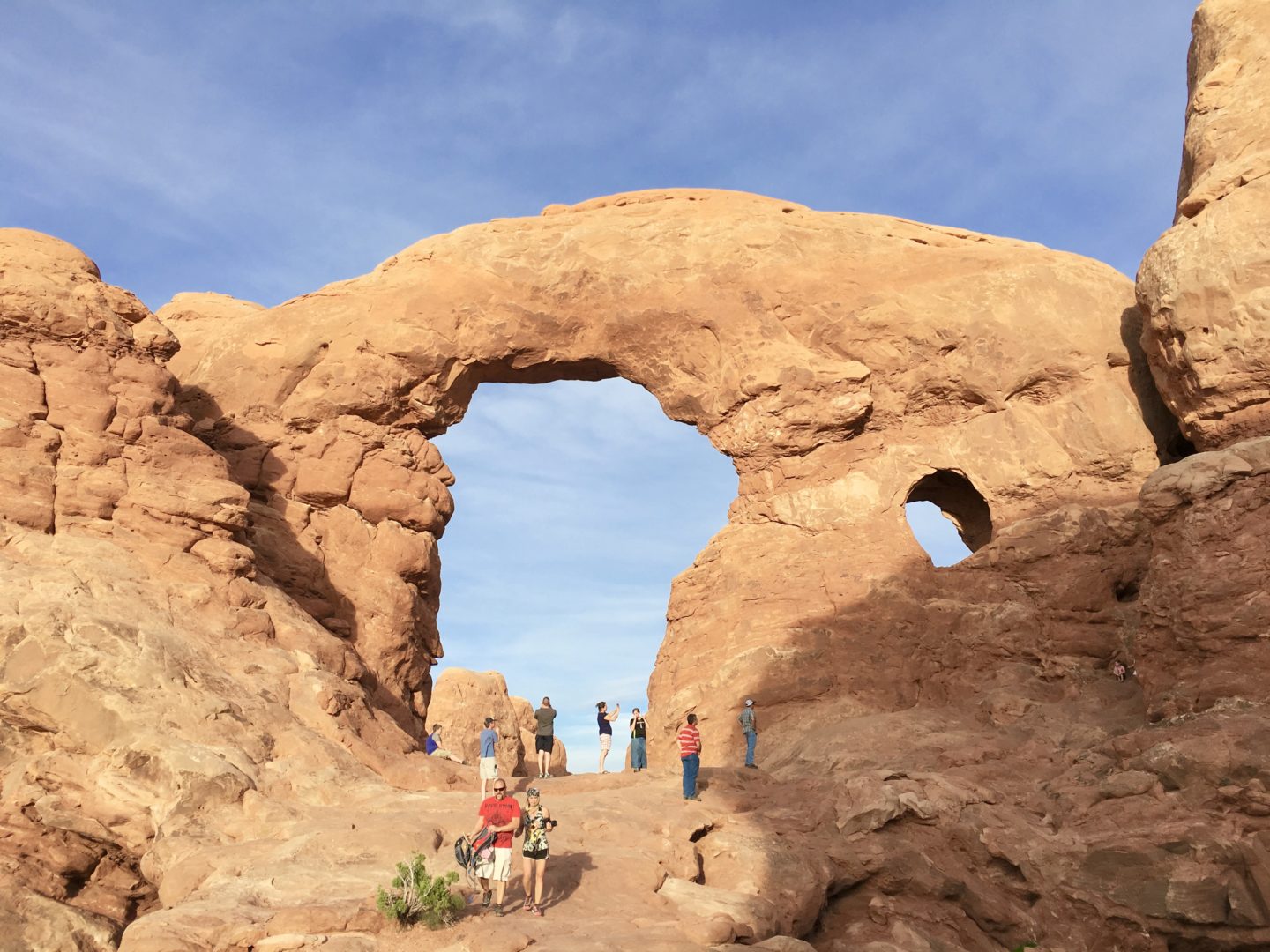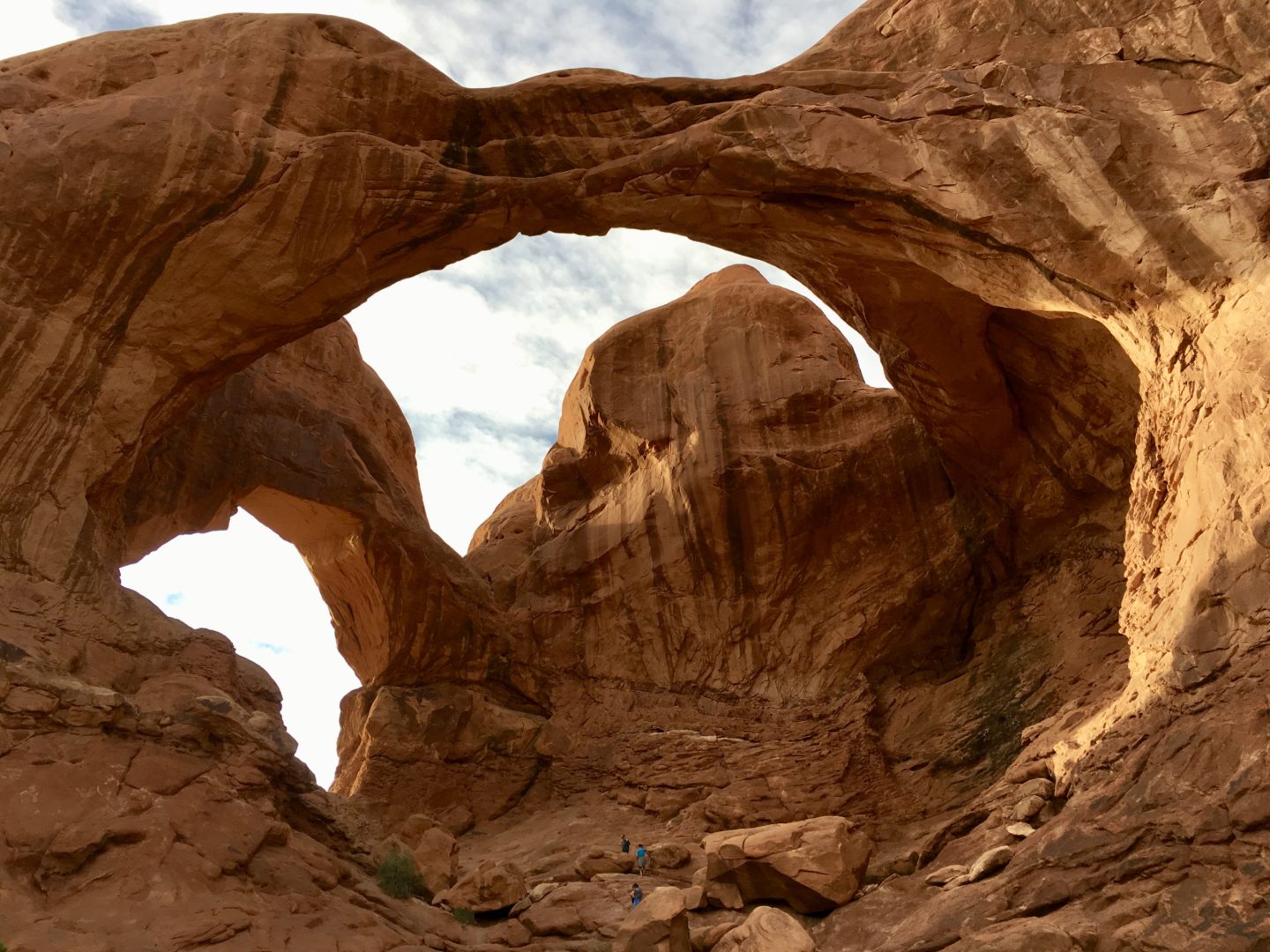 Delicate Arch ↓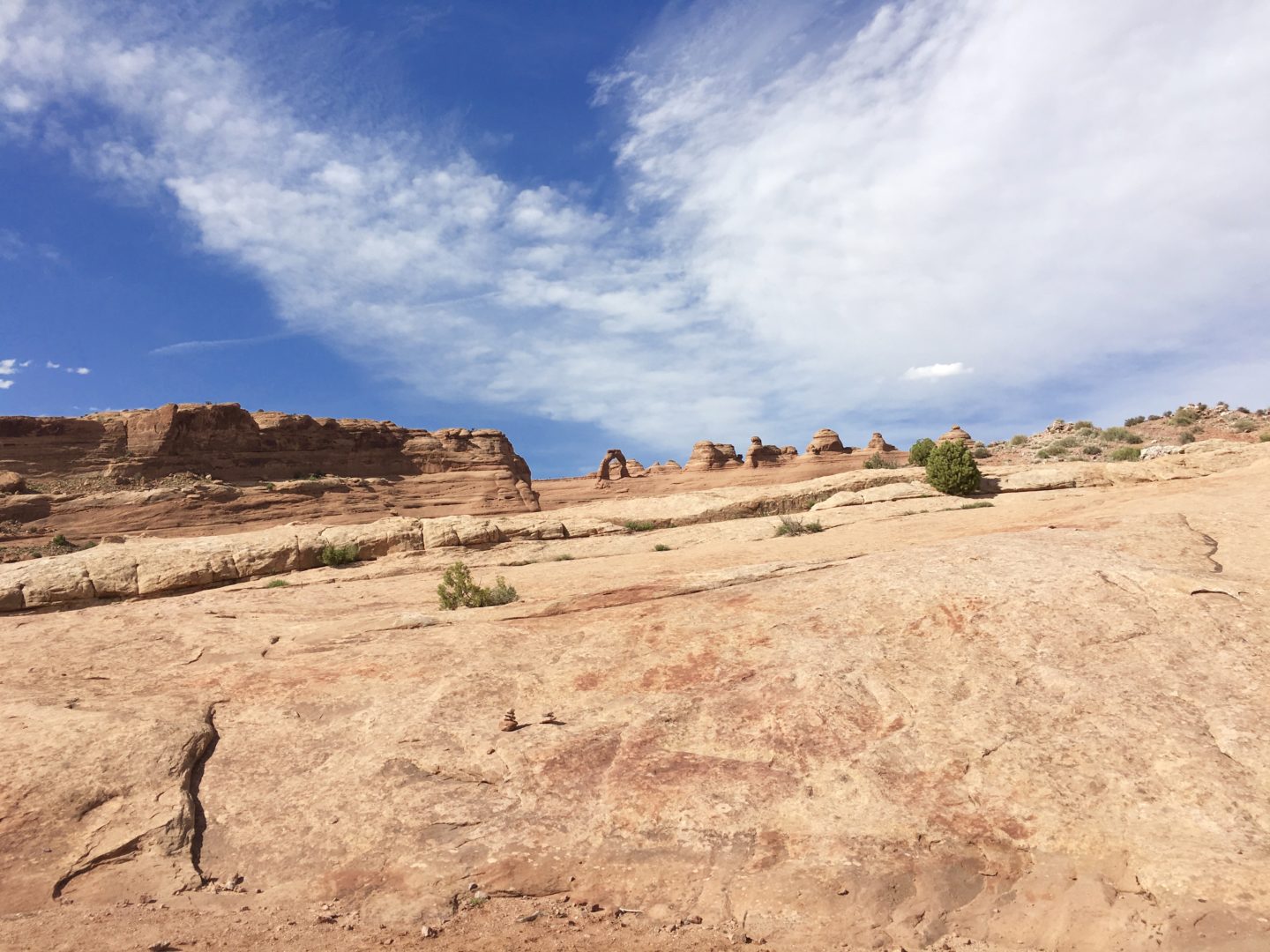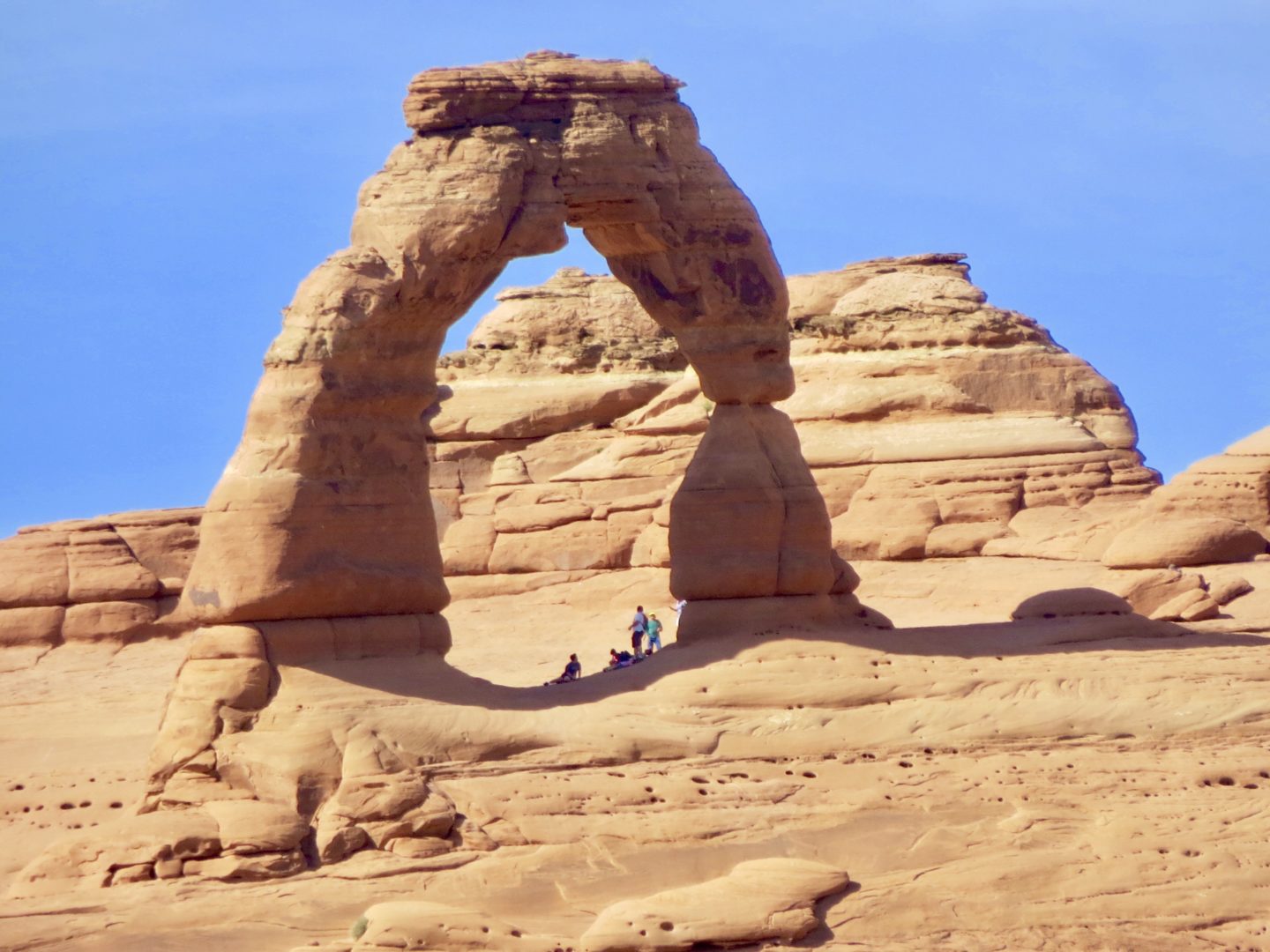 One of my favorite spots in the park was Garden of Eden, a conglomeration of buttes and rocks of various shapes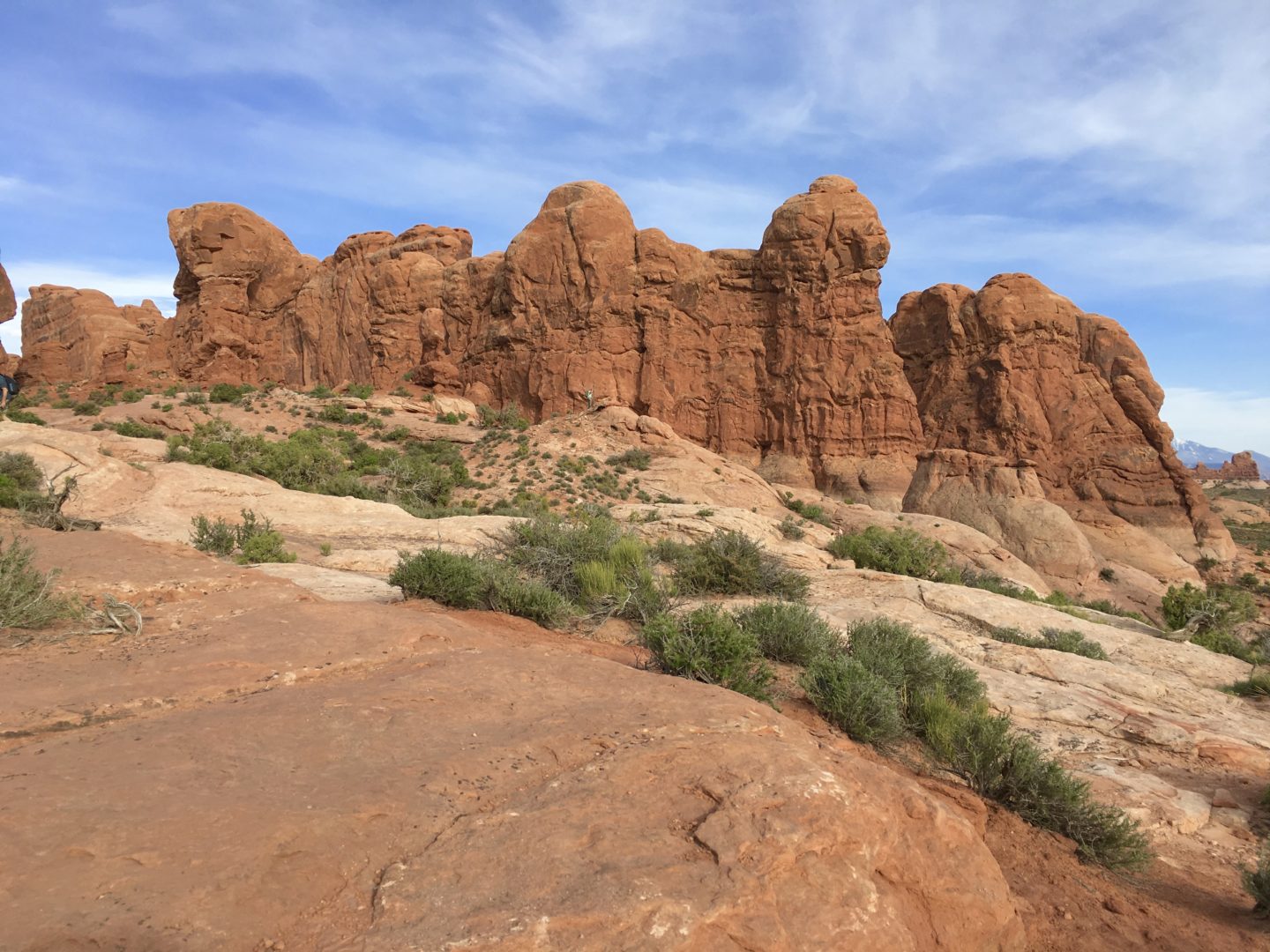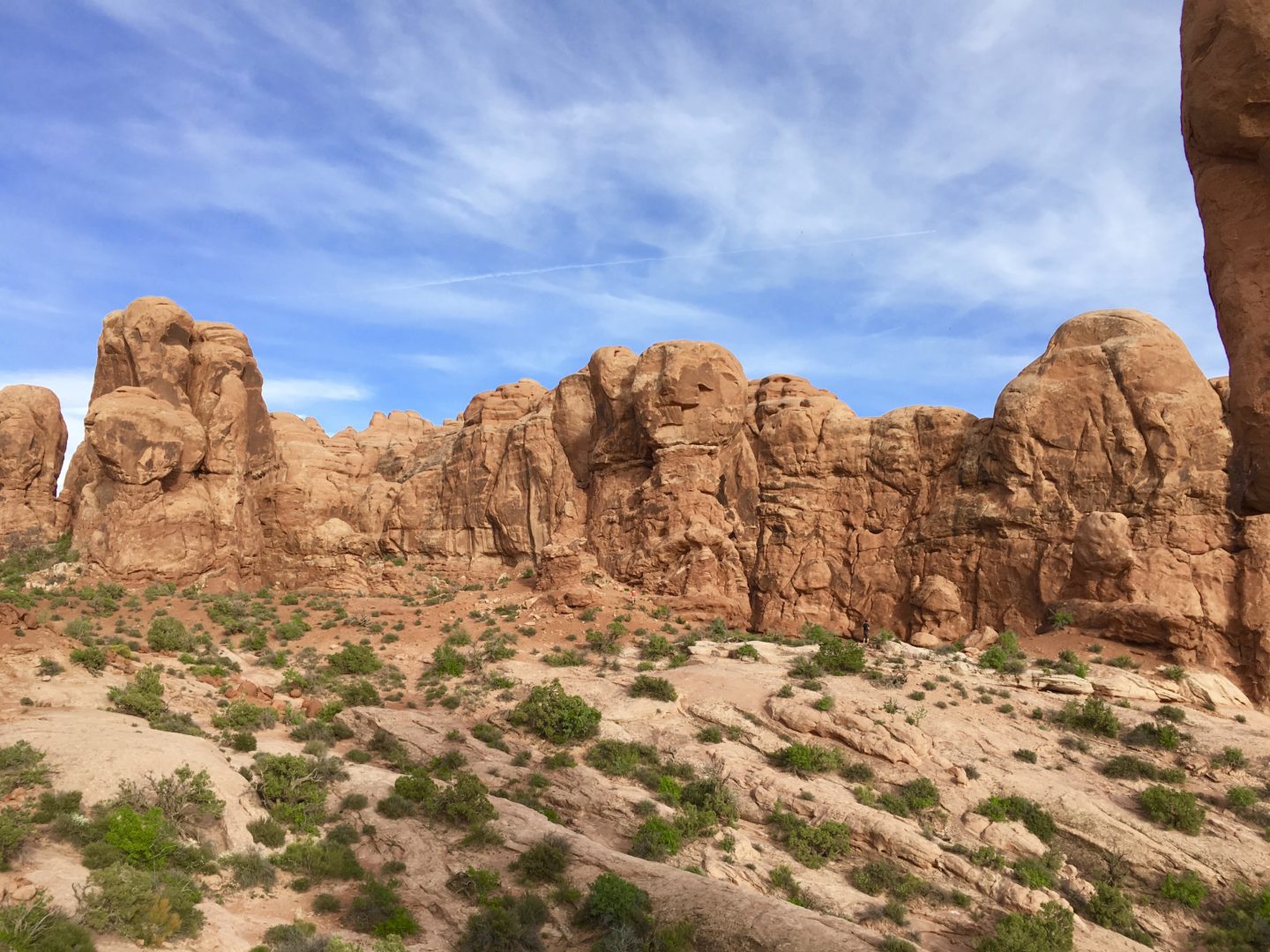 Sunsets at Arches are gorgeous as you can imagine, the color of the landscape changes dramatically