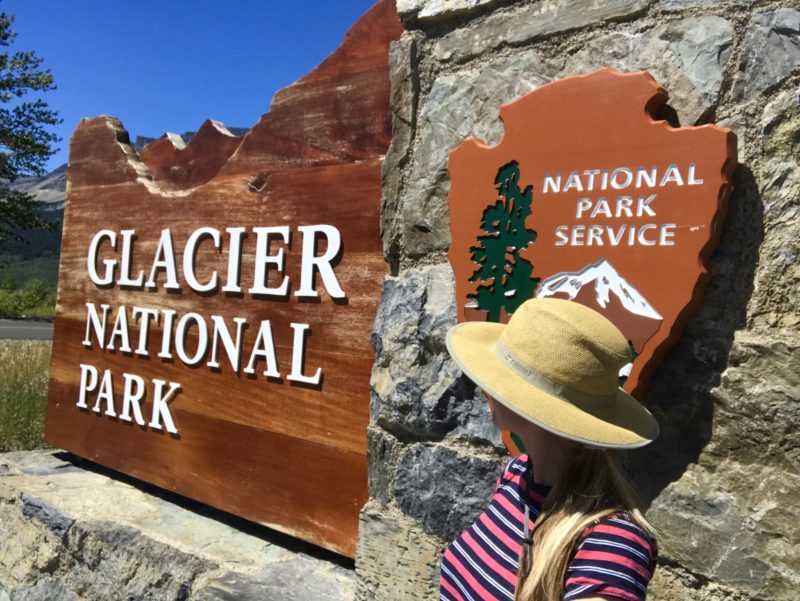 Glacier National Park is extremely popular during the summer, finding accommodations in the last minute is next to impossible so it is important to plan ahead. Your location will have a huge role in how enjoyable your visit is, especially if you have your mind set on doing some of the most popular hikes.
Best Option: Staying in the Park
If you are planning on hiking, which most people visiting Glacier would want to do, it is best to stay inside the park as getting to the trailheads from the nearby towns can add considerable commute time. For example, getting from Kalispell to the trails in Many Glacier can take as much as 3 hours.
Two of most scenic and popular hikes (Grinnell Glacier and Iceberg Lake)  are located on the east side of the park in the Many Glacier area.
There are two hotels here:
Many Glacier Hotel, the more luxurious of the two, is located on the shores of Swiftcurrent Lake and has the looks of a Swiss chalet. Rooms book up sometimes a year ahead and you can expect to pay anywhere from $250 to $500 per night. The hotel restaurant and coffee shop is open to everyone. The trail for Grinnell Glacier is located here. The boat which crosses Swiftcurrent Lake and Lake Josephine (cutting the hike by about 2.5 miles) also leaves from here.
Swiftcurrent Motor Inn & Cabins is just a few miles away from Many Glacier Hotel. It consists of rustic individual cabins, some of which do not have a bathroom. There are public showers available for $4 on the property. The showers are well maintained and for $4.00 the water runs about 8 minutes. There is a restaurant, laundry rooms and a gift shop which also sells snacks, sandwiches and other essentials. The trail for Iceberg Lake is located here.
In between the two hotels is the Many Glacier camping area, which also gets filled up very early.
One important thing I have to note is that the road going to the Many Glacier area is in terrible condition!! I'm talking about Rt 3, off of highway 89. It is so bad you will be driving at 5-10 mph for most of it. Pot holes after pot holes, in some spots so many you simply have no room to avoid them. Plan your trip in such a way that you will not have to exit the Many Glacier area until you are ready to leave, because it is not a road you want to drive on several times.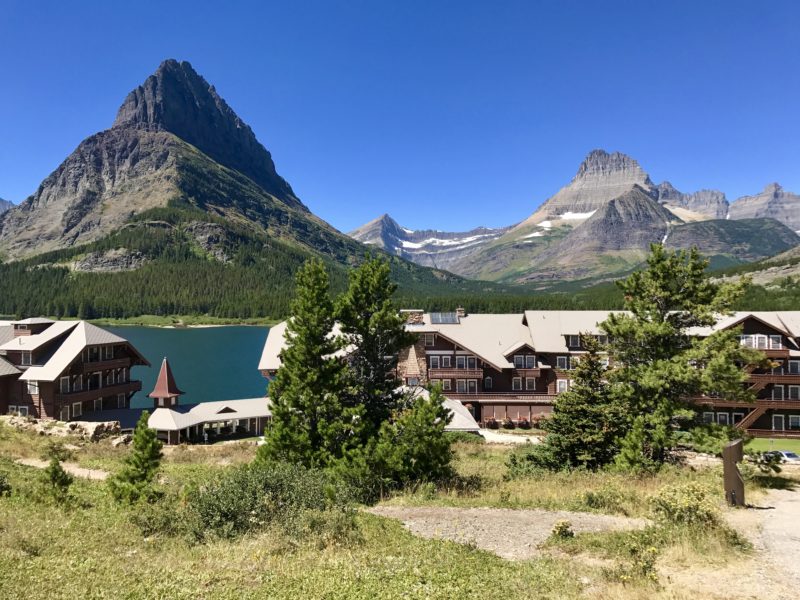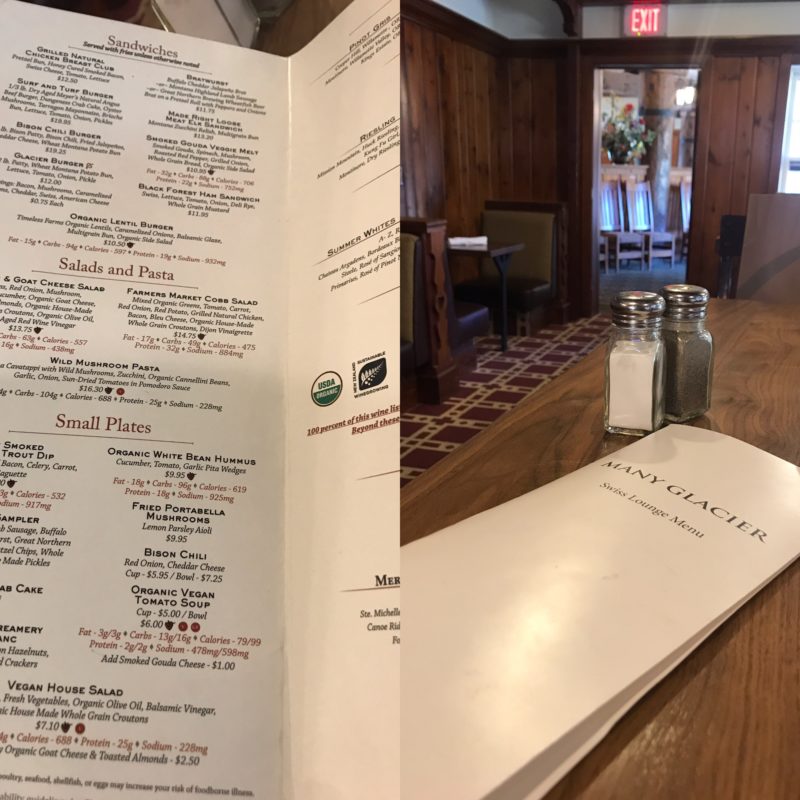 Saint Mary Area- It is at the end of the Going to the Sun Road and it is the second best option to stay for the nights before hiking in the Many Glacier area if you can't find anything there. There is a lodge and a campsite.
There are also some motels and a private KOA campsite along highway 89 between Saint Mary and Many Glacier. These are technically outside of the park, but if you are heading to Many Glacier they are actually even a bit closer than Saint Mary.
These motels are tiny, independently owned so they might not show up on large travel booking sites. The best way to search for this type of accommodations is with Google Maps, zoom in and search for motels, then contact them directly.
Saint Mary is also a good option if you plan on doing the notorious Highline Trail which starts at Logan Pass.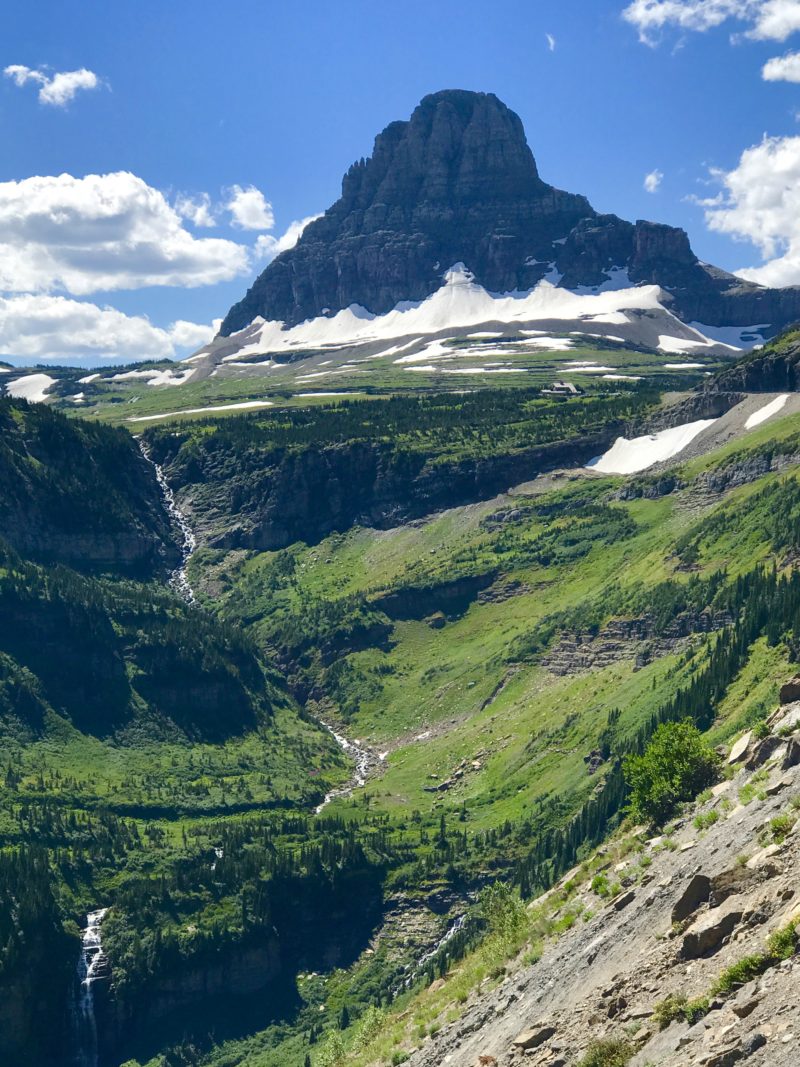 Lake McDonald Area, located at the western entrance to the park has several options:
Apgar Village Lodge and Village Inn are located closest to the entrance. On the northern end of the lake is Lake McDonald Lodge.
This area also has two campsites Apgar and Fish Lake.
Other Options: Staying in the towns near the park
While staying in the park is ideal, booking them depends on luck and how far in advance you can plan, so it might not always work out.
There are a plethora of hotels, resorts, RV parks and campsites within a 30 mile distance to the western entrance to the park. Some of them offer so many activities you might not want to leave. I saw a very nice water park – Big Sky Waterpark, a zip-line, ads for water rafting, wine tasting and horseback riding.
Again, instead of searching on large booking sites I get better results finding these places by zooming into the area on Google Maps and doing a search on hotels.
Good luck with your planning and happy travels!