***
One of the best ways to get a feel for the behind the scenes of movie production is to go on a studio tour, and the one at Warner Brothers Studios is tons of fun.
                Daffy and Bugs Bunny are greeting visitors at the studio tour entrance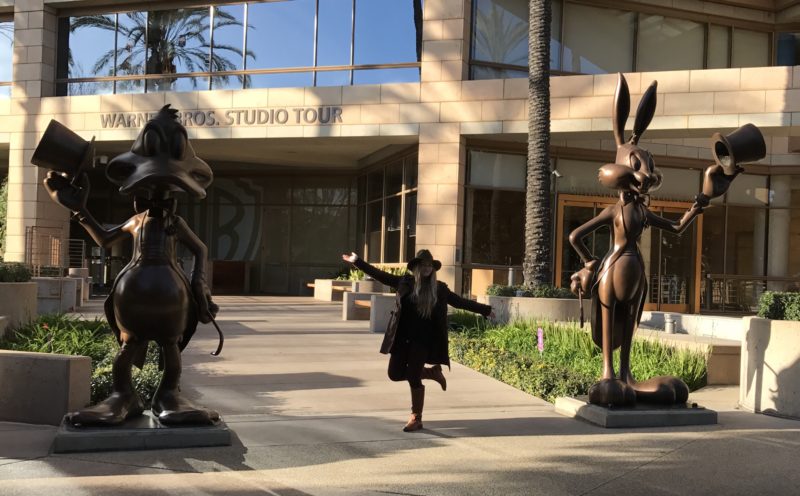 A guide will drive you around the studio lot for about 2 hours, tell you about the history of every nook and building and answer any question you have. Our guide was Bailey, she was super knowledgeable and friendly. Before we headed out she asked what our favorite movies were so she could take us to the spots where they were filmed and share some insider facts about the production process. All the tours have some common stops but they are also somewhat customized according to the requests of the guests. So, if there is something you very much desire to see, don't be shy, speak up at the beginning when asked.
Fans of Harry Potter, Batman and Friends are sure to have a blast as there is a plethora of significant items used in the movies on display.
The guided tour ends at Stage 48 where you may spend as much time as you wish exploring the many exhibits housed there.
Here are some of the highlights of the guided tour:
Cafe Sur Le Lot – the coffee shop from

La La Land

the movie. Los Angeles has actually dedicated a day to the La La Land movie, April 25th is now officially

La La Land Day

! 
The Bat-mobile garage– Oh my gosh, all the cars used in the movies are here and they are unbelievably cool, even for someone like me who is not particularly a huge fan of comics this was amazing to see!  According to our guide it cost

one

million dollars

to build each car and they were designed by the directors. Also the lead actors didn't actually drive the cars, those scenes were done by stunts men. There is also a Batman sign you can turn on, and a Batman statue here. This was absolutely the coolest surprise on the tour, I always thought there was some post production magic to those cars, but I was wrong, they are very real.  
The Harry Potter props,

including the sorting hat, which you can try on

and will choose which house you belong to ( I got Gryffindor, yay)

New York/ Pasadena/ Los Angeles, basically a few urban streets with buildings and alleys which have been used in numerous outdoor scenes in shows and movies like Friends, Big Bang Theory, Spider Man, etc.

Midwest, Chicago, the suburb- streets with buildings or sometimes only facades typical of those regions

"the Jungle" where parts of Jurassic Park were filmed; Warner Brothers is the only studio which has a lot with so much vegetation

"Central Park" another area with lots of vegetation which functions as the famous New York park in many movies
this is a tour bus ↓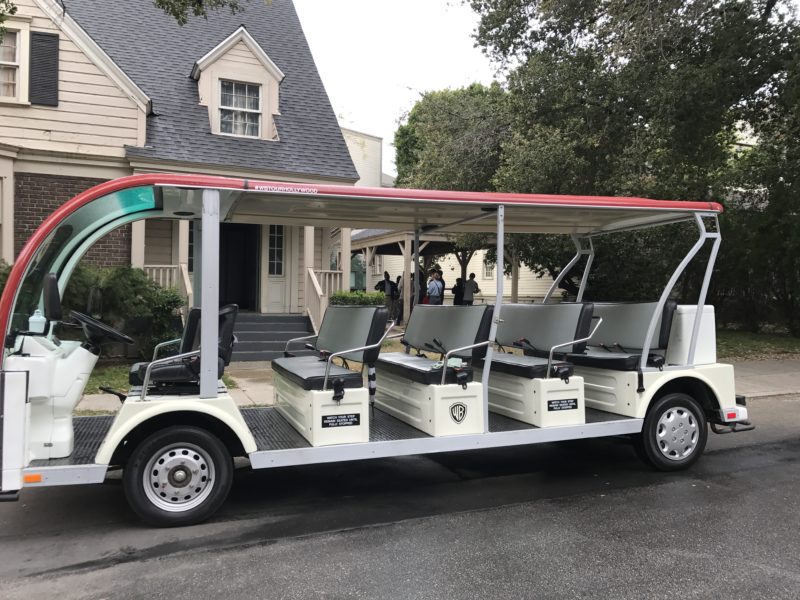 Looks like a regular street doesn't it? It's actually on the studio lot and some of these are used as offices when not shooting inside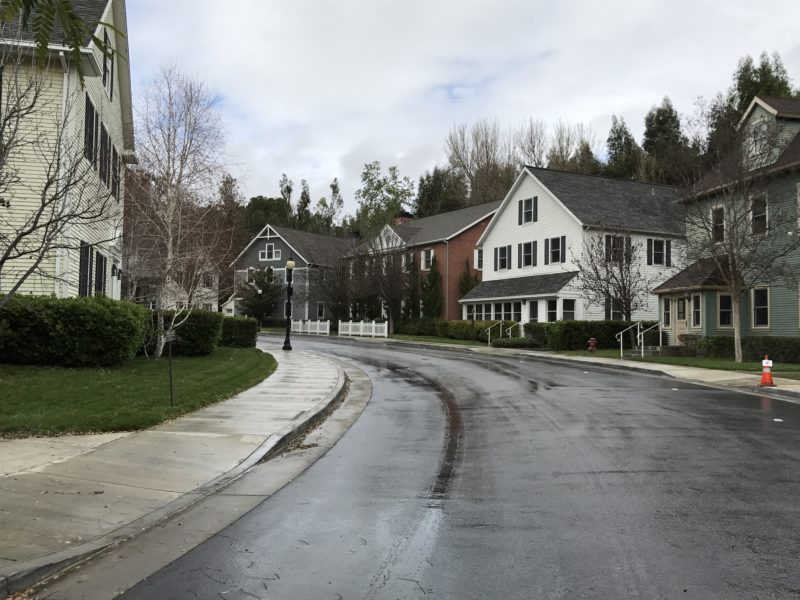 A section of "New York" on the lot, or other urban areas as needed (for example, it's Pasadena for the Big Bang Theory)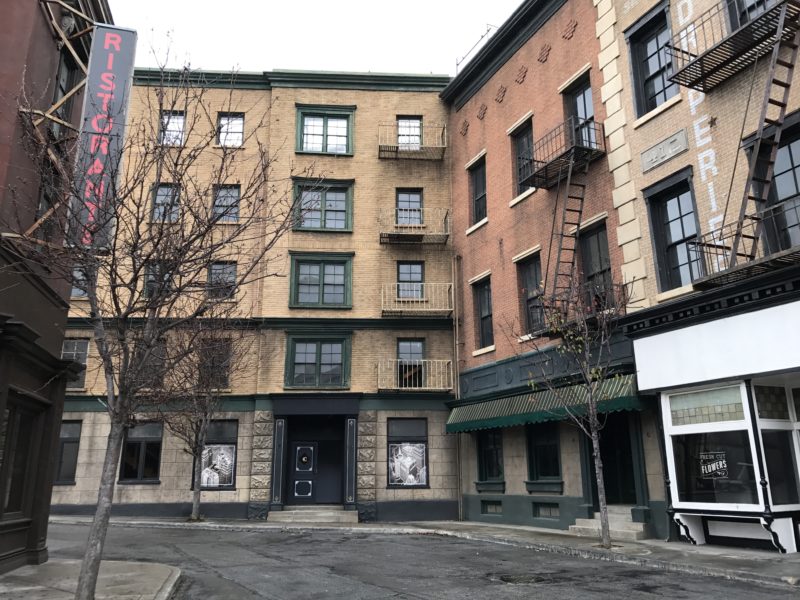 Inside the Batman garage ↓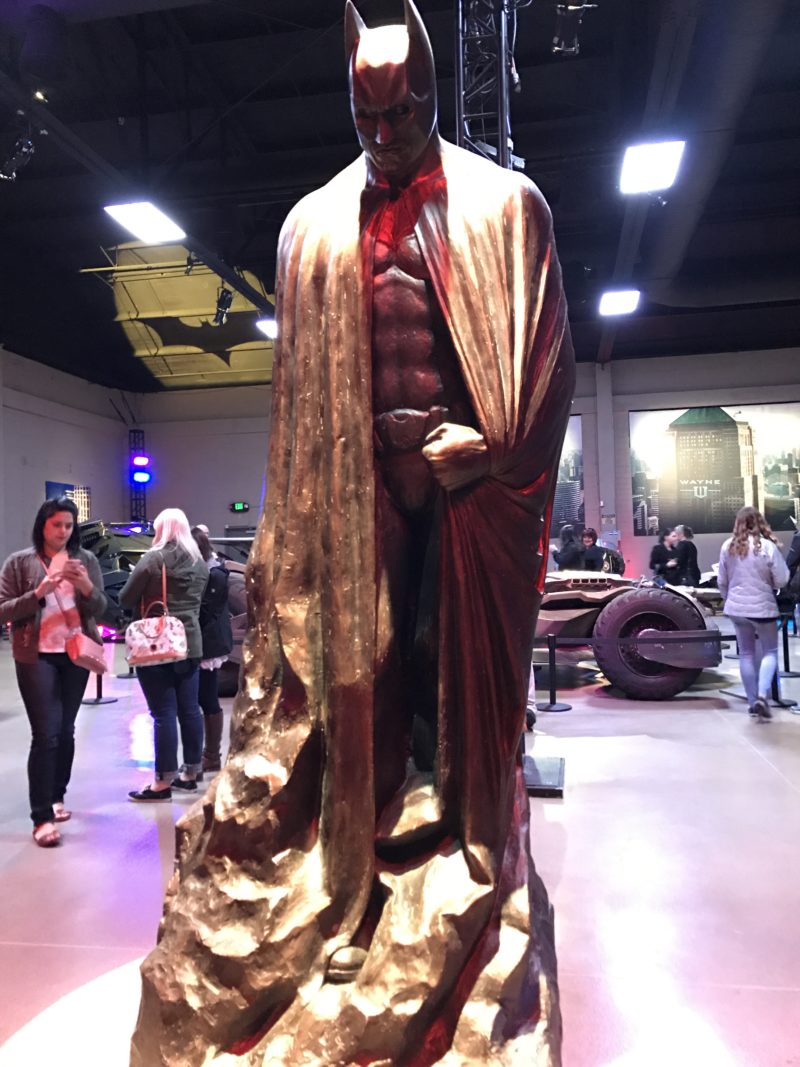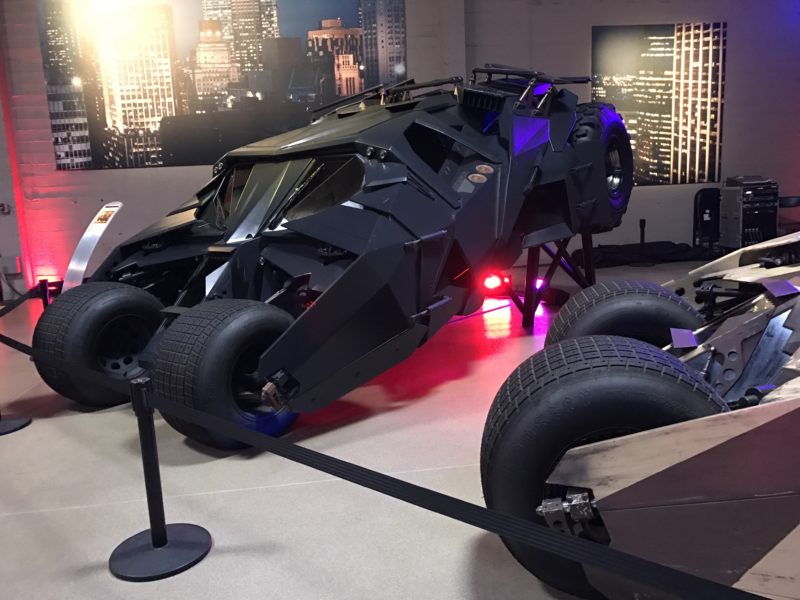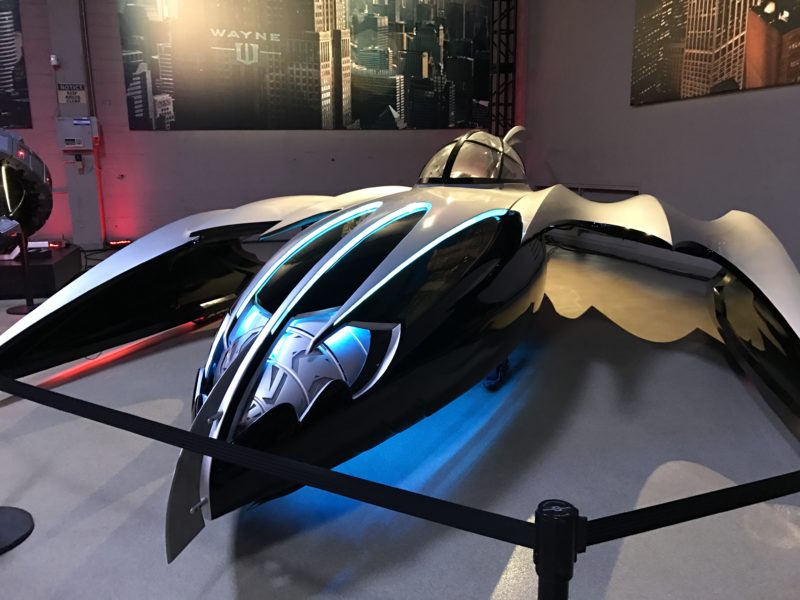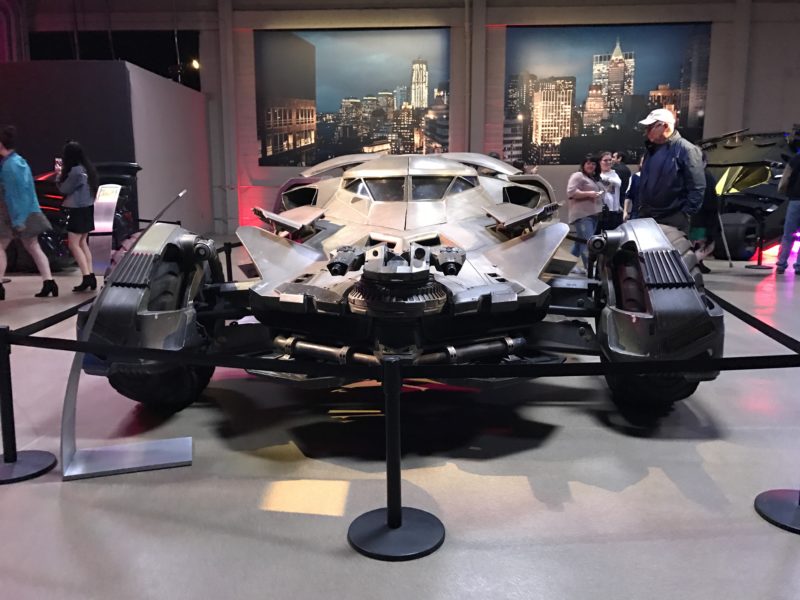 The outside of the coffee shop from the La La Land movie; unfortunately the inside is not open for visitors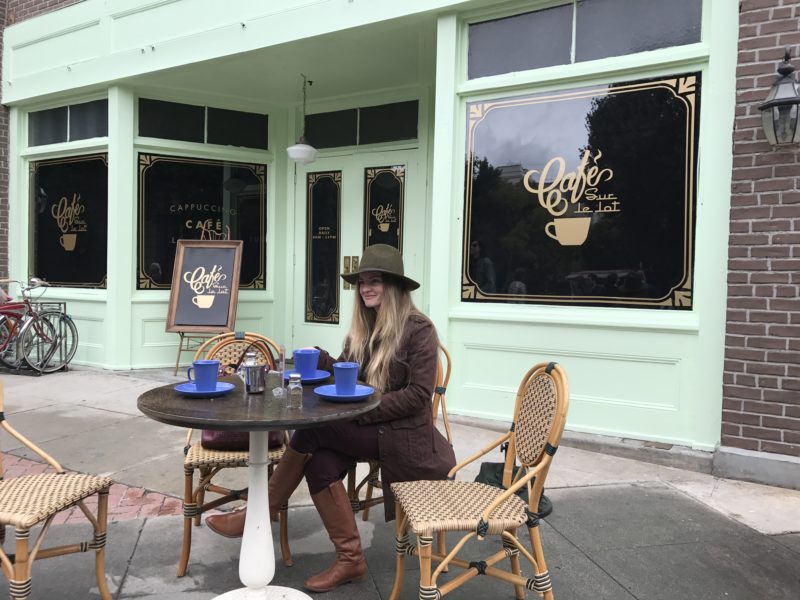 At Stage 48 they have:
*the set from Central Perk from Friends
*a functioning coffee shop called Central Perk
*a museum with costumes and props from movies like The Hobbit, Gravity, Two and a Half Men, The Big Bang Theory
*a replica of a design studio and one of a casting office
Also here are the green rooms where you can ride a Nimbus or a Bat-mobile look-alike and have a 2 minute video and photos taken of you. The photo and video packages are pricey, one photo is $25; one photo and one video bundle is $50 and it goes up from there. You don't have to buy anything even if you gave the green room a try ;)
Of course before you exit you go through a gift shop, then a bus will take you back to where you entered the studio.
This is the working coffee shop at Stage 48 and the Friends stage ↓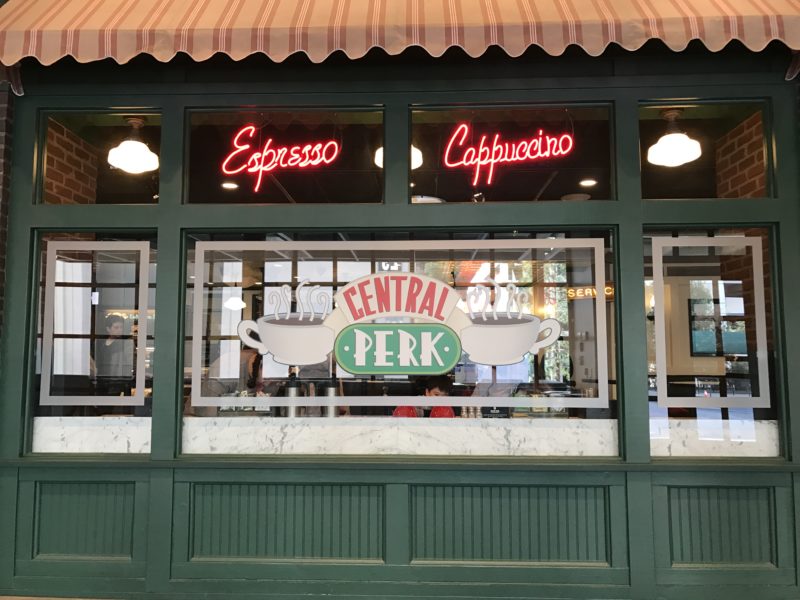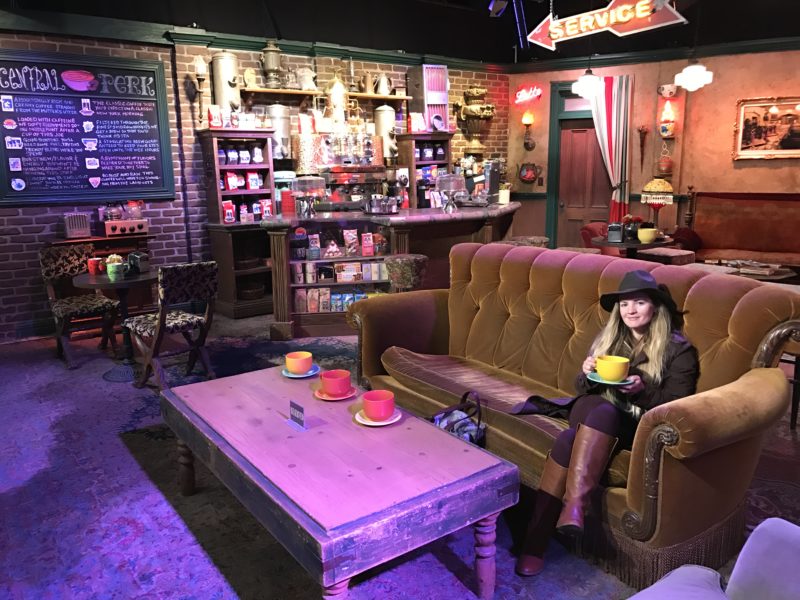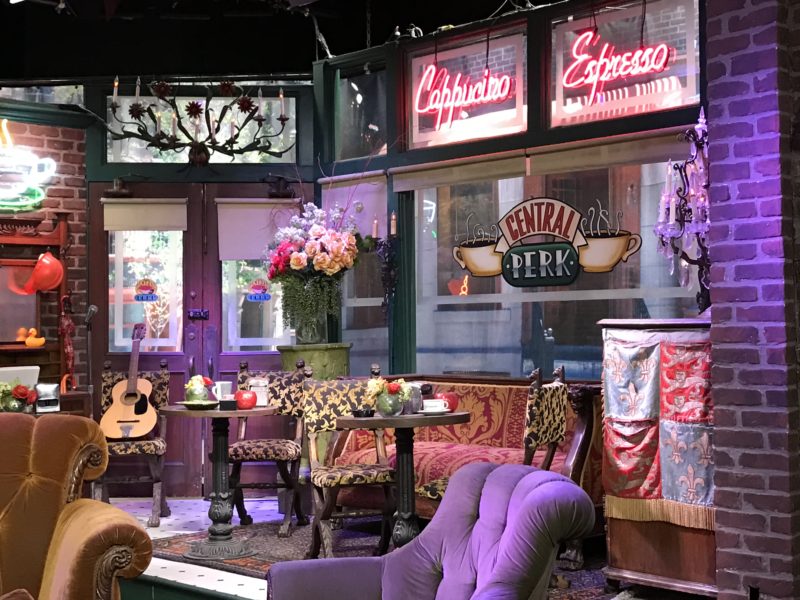 Harry Potter fans rejoice! There is tons and tons of stuff used in the movie here at Warner Brothers Studios! You can do the ride and get imitation gear at the theme park, but if you want to see the real stuff actually used in the movies, this is the place.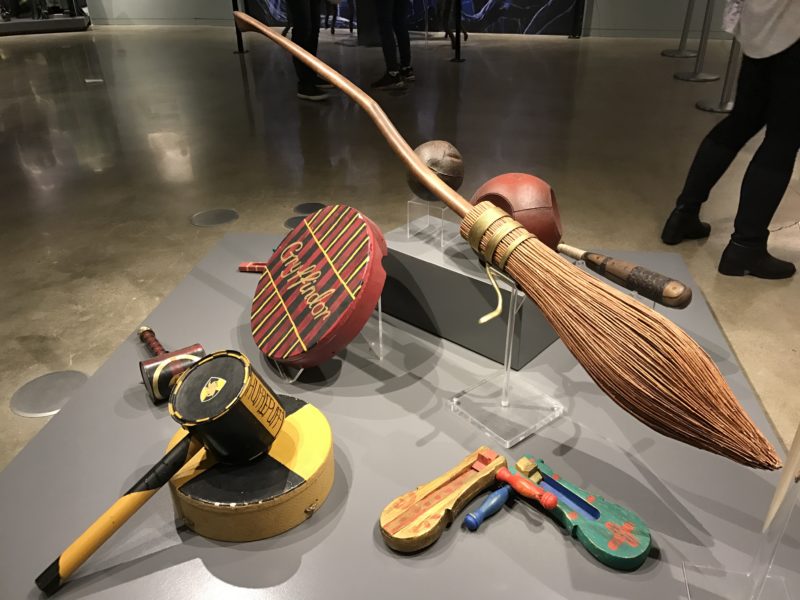 Hey, my letter must in there somewhere ;)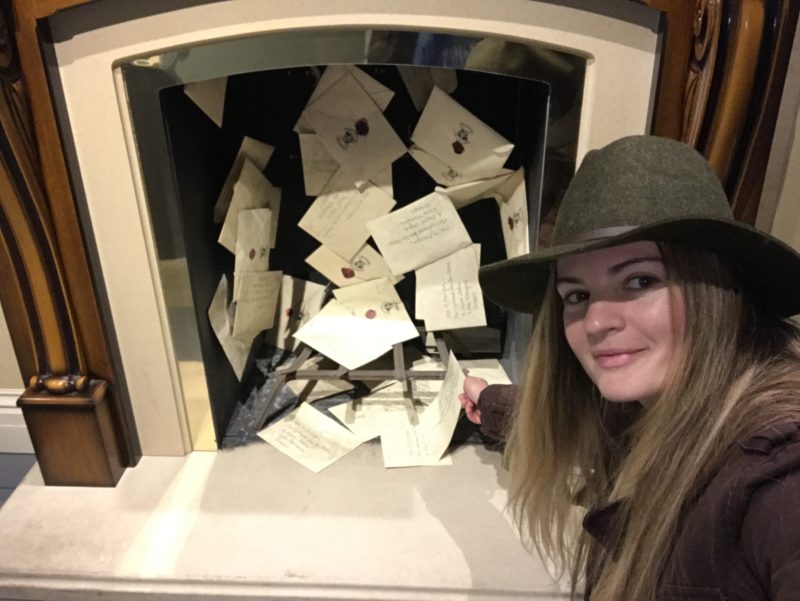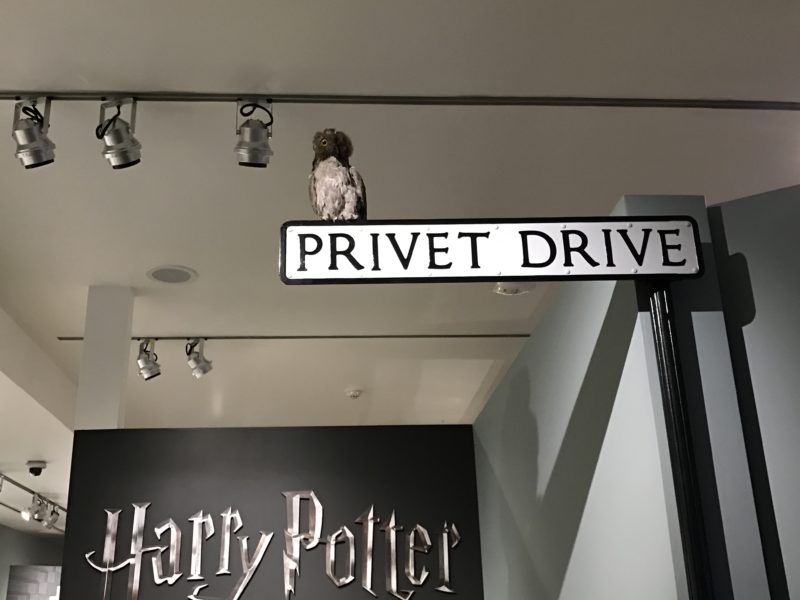 These ↓ are real scripts that have been rejected and are now this sad exhibit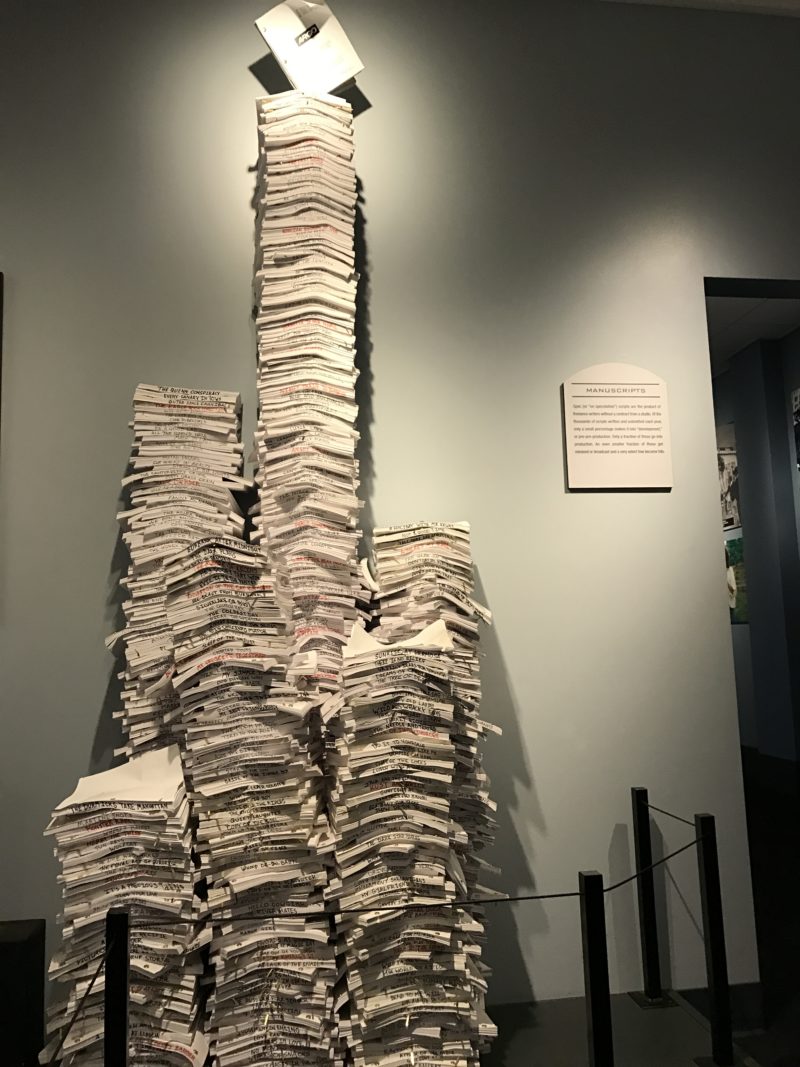 There is a really fascinating area showing the making of costumes, a casting office and the process of actors' selection, building replicas and other cool stuff behind the scenes artists create ↓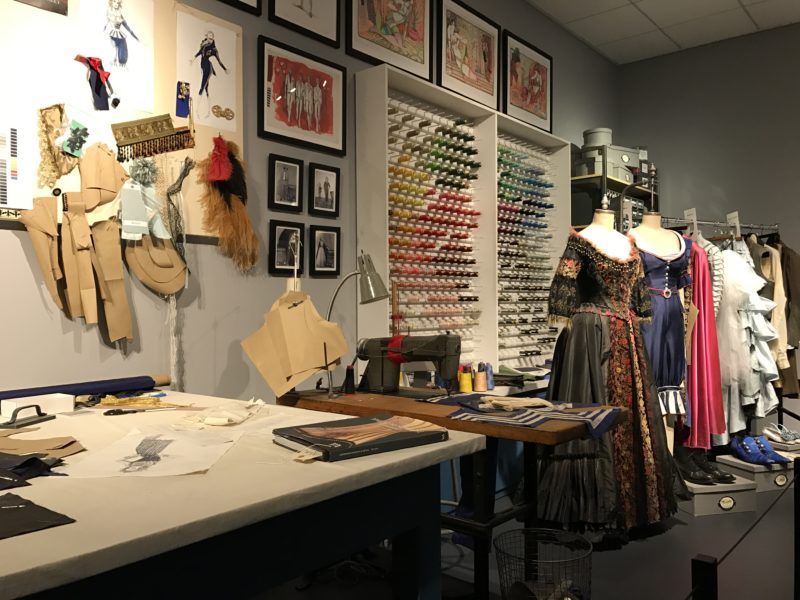 This is the space capsule used in Gravity. I have not seen one true astronauts use but this one sure looked convincingly functional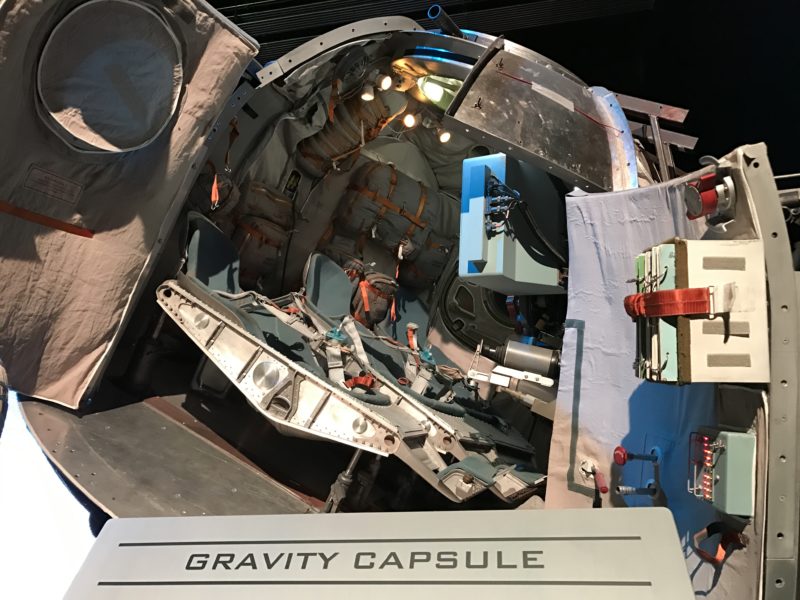 Every single employee I met was remarkably welcoming, friendly and helpful! I had a great time, so much so that I would do this tour again. They also have a VIP tour which runs about 6 hours but as much as I enjoyed myself I think 6 hours all together would be a bit tiring.
Doing a tour like this will give you a better appreciation of how much work, skill, attention to detail and effort go into Hollywood magic. It is not only about the actors and directors who tend to get the spotlight and accolades, but also the various talents of costume designers, lighting and sound technicians, post production teams, the crews who build and rebuild the sets all come together to bring those pictures to life.